Looking to log in to your course?
Select the language of the course you are enrolled in below:
About RNTC's OLA
Experience the same quality of RNTC's world-renowned face-to-face courses from the comfort of your own home and at your own pace.
We offer a fun and safe learning environment with engaging content, instructional videos, practical assignments, case studies & quizzes.
Meet some of our award-winning instructors
Latest resources from RNTC
Interested in taking one of RNTC's OLA Courses?
RNTC offers a range of courses as well as customised trainings and coaching. We offer plenty of individual support from our expert trainers and interaction with both trainers and fellow course participants. This is not a boring lecture series but rather an interactive learner-centered training that gets you to produce output along the way, individually, or in groups.
If you would like to sign up or receive more information about our offer go to the RNTC website and enroll in one or more of our career-changing courses.
Check out other courses on our main site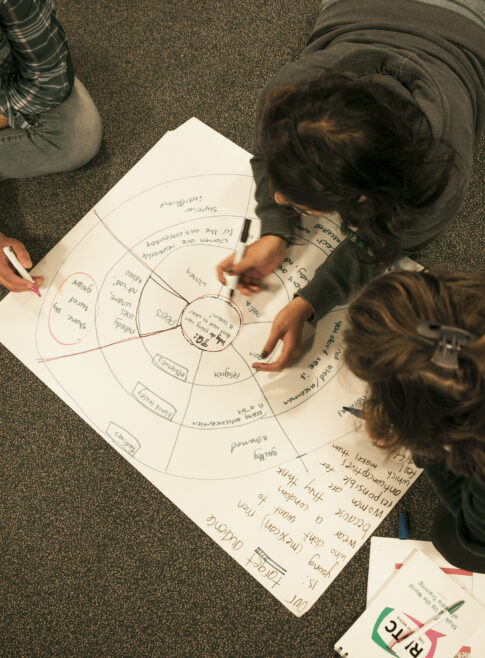 This training has enabled me to identify my audiences more precisely, to understand how to analyse what they're thinking and feeling. And how to find stories that will target them in a much more personal way. I believe that I will be able to reach my target audiences much more powerfully with stories that will make them think, and maybe even change their minds and behavior.
Participated in Using Media for Development / Producing Media to Counter Radicalisation
The Media Campaign course was fantastic. Even though I have more than 20 years of experience in the TV industry, I learnt how to tell my stories better using RNTC designed techniques. If you have a powerful story in your media campaign, the impact is really measurable.
participated in Media Campaigns
At RNTC, I learnt how to focus our limited resources on strategies to impact and engage specific target audiences. The mapping and social media sessions I participated in will allow me to deliver targeted reintegration government campaigns in the strongholds of communist and secessionist armed groups. We want to encourage and persuade them to choose integration over radicalisation. Rather than demonising them, I now have a framework to highlight the positive stories of the alternatives to extremism.
Participated in Producing Media to Counter Radicalisation
The course exceeded my expectations, I never imagined that I would have the best professors of the world. The contents were very useful and there was a lot of practice.
participated in Online Journalism
RNTC has opened me up to a whole new world of journalism. Their teaching techniques are amazing; what a pool of trainers! Prior to this course, I thought there was nothing more to learn about TV/radio productions and content generation than what I already picked up in journalism school in Nigeria and my eight years of practice. As the course progressed, I was shocked by the huge knowledge-gap that's there to be filled. All the topics I explored here, I could not have not IMAGINED before coming here. They were quite revealing
participated in Broadcast Journalism Module II Multimedia Journalism